This past Saturday I took a bunch of behind-the-scenes stills on the set of my pal Mark Zanin's latest short film, The Deacon.

You can check out more of my pictures from that day by checking out the album on Flikr.


I reckon I feel safe sharing the fact that I've recently signed a contract with Assent Publishing for my first novel, Full Body. It will be available online for purchase in paperback or eBook by the summer of 2015. 
If you're the type who'd be interested in how-the-sausage-is-made style updates as I go along, as well as general curious research and short fiction, then I'd suggest signing up for my infrequent newsletter - Big Willie Style Guide. It comes out about every two months, with a hard rule of "No more than every 30 days".

Otherwise I plan to be pretty quiet about this until we're much closer to release.
Yesterday, as Mark and I spent the afternoon assembling a remix of the first trailer, it was pretty liberating to have the entire series to pull footage from, rather than just our first weekend of shooting, as was the case before.

No concrete plans on how we'll be shooting more Sweet Fever yet, but we're working on it, and this trailer is part of that effort.
Man does it feel good to have the DVDs all wrapped up and ready to go to our lovely IndieGoGo backers for Sweet Fever.
I definitely had fun putting together the DVD menu images for Sweet Fever's first season, generally keeping to the colours identified with each character in the buttons and cast page.
I Care About the Carp Hills
A no budget promotional video I shot for The Friends of the Huntley Highlands just using my DSLR and lav mic, then cut in Adobe Premiere.
I don't normally work for free, but the cause resonated with me on a personal level. I grew up by the very area this group is trying to save from the usual threats of rampant development and irresponsible public use.
It was very enjoyable to spend time with the various community figures you see in the video. Martha was particularly interesting to talk to. Even her home, a 115 year old log cabin, had a story to tell as its wood was harvested after a tremendous fire ravaged the countryside. Scorch marks were still visible on the wood!
The narration was provided by my good friend Joseph Thibodeau, who provided intro and outro narration through all one hundred episodes of In a Handful of Minutes.
While taking behind the scenes stills for the big season finale of Sweet Fever, I definitely had Tumblr in mind as part of how we'd promote the show. Thus, animated GIFs!

The second batch of behind-the-scenes GIFS can be seen here.
Sweet Fever - Episode 6: Tryout 

HERE IT IS, THE BIG EVENT, THE SEASON FINALE

Sweet Fever vs Kate Fear!

Chet vs Fever's anxiety about commitment!

Sandy vs Fear's conscience!

FIGHT FIGHT FIGHT

Co-Created and Produced by Oliver Brackenbury and Mark Zanin

Starring

Imogen Grace as Sweet Fever

George Gray as Chet

Tiffany Claire Martin as Sam

Danika Czubak as Kate Fear

Gráinne O'Flynn as Sandy

Scott Walker as Crunchy Luke

Carl Palmer Jr. as Bruce

Mikaela MacGillivray as Megan

Directed and Edited by Mark Zanin

Written by Oliver Brackenbury

Director of Photography: Greg Winterton

Music provided by The Calrizians - http://www.myspace.com/thecalrizians

WEBSITE: http://www.sweetfever.tv

TWITTER: https://twitter.com/#!/RealSweetFever

FACEBOOK: https://www.facebook.com/sweetfever
And so, one of the biggest projects I've ever done comes to a close. Somewhat suitably, this episode was by far the most challenging as we reached higher than with the previous five and were thrown more curveballs than ever before.

But we did it! We persevered and I'm very proud of everyone involved as a result.

To say I learned a lot while writing, co-producing and taking production stills for this series would be a hell of an understatement. I really hope I get the opportunity to work with these people and play with these characters again.
THE WARS OF CANADA AND CHINA END
So, for fun, I've been slowly piecing together this video of the first story I ever wrote. Maybe you'll get a heartwarming little kick out of it?

Five year old me had some ideas about how the world worked.
It's been about a year since the last one, so here's a collection of my #bookstagram images for your peepers.
IN A HANDFUL OF MINUTES
Using prosumer grade equipment in my own home, I began producing this weekly show in mid 2008 to have fun in a low consequence environment where I'd be able to learn skills in a variety of disciplines.
The main concept was to do tongue-in-cheek 'reviews' of anything BUT what is usually reviewed online (books, movies, video games etc). Reviews were done on subjects as strange and varied as subliminal messages, terrifying lakes, urban penguins and more.
Web series are a nexus of so many useful talents. Writing, video editing, graphic design, conducting interviews, copyright law, presenting, web design, online community management, e-commerce and even producing are all areas I've become more experienced with while making this show.
I wrapped things up in late 2013 with the 100th review, which got a little high concept and used some simple animation done through a mix of Adobe After Effects and GIFs made in Photoshop.
You can see more at www.handfulofminutes.com
US, REGARDLESS
A short film looking at two guys that are in it for the long haul and what can happen when the subject of conversation turns to the longest haul, marriage.
Jonathan Nathaniel approached me earlier this year, asking if I'd be interested in developing an idea of his into a screenplay. Having enjoyed working with him on Eggs & Shawn, I most certainly was. Check it out and share it if you like it, that's how creatives grow big and strong.

Behind the Scenes Video
Cast
Indrit Kasapi
Jonathan Nathaniel

Director
Lizz Hodgson

Writer
Oliver Brackenbury

Story
Jonathan Nathaniel

Director Of Photography
Greg Winterton

Editor
Alex Josselyn

Producers
Lizz Hodgson
Indrit Kasapi
Jonathan Nathaniel

Executive Producer
Jonathan Nathaniel

Makeup
Emily O'Quinn

Wardrobe
Bronwyn Renison

I'm proud to be able to say that Us, Regardless was accepted into the 2014 Reelworld film festival.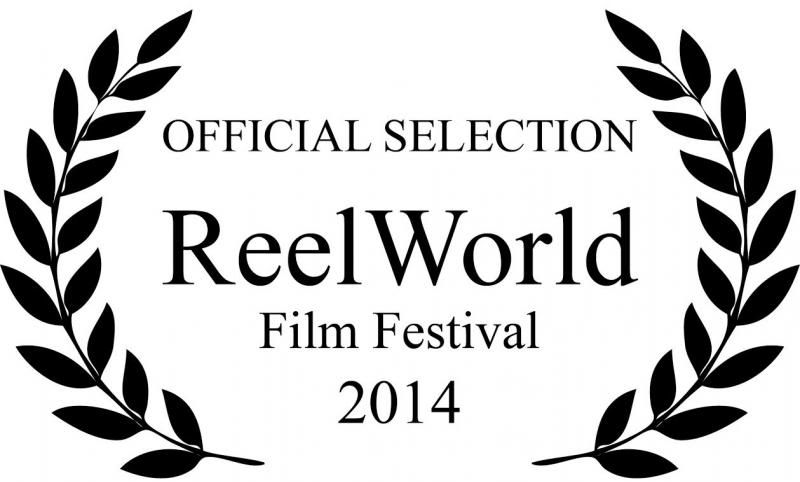 Us, Regardless - Behind The Scenes
I wrote this sucker! Other key folk are named and credited in the video so I'll leave it for you to read there. I gather the film itself should be going online later this month.