US, REGARDLESS
A short film looking at two guys that are in it for the long haul and what can happen when the subject of conversation turns to the longest haul, marriage.
Jonathan Nathaniel approached me earlier this year, asking if I'd be interested in developing an idea of his into a screenplay. Having enjoyed working with him on Eggs & Shawn, I most certainly was. Check it out and share it if you like it, that's how creatives grow big and strong.

Behind the Scenes Video
Cast
Indrit Kasapi
Jonathan Nathaniel

Director
Lizz Hodgson

Writer
Oliver Brackenbury

Story
Jonathan Nathaniel

Director Of Photography
Greg Winterton

Editor
Alex Josselyn

Producers
Lizz Hodgson
Indrit Kasapi
Jonathan Nathaniel

Executive Producer
Jonathan Nathaniel

Makeup
Emily O'Quinn

Wardrobe
Bronwyn Renison

I'm proud to be able to say that Us, Regardless was accepted into the 2014 Reelworld film festival.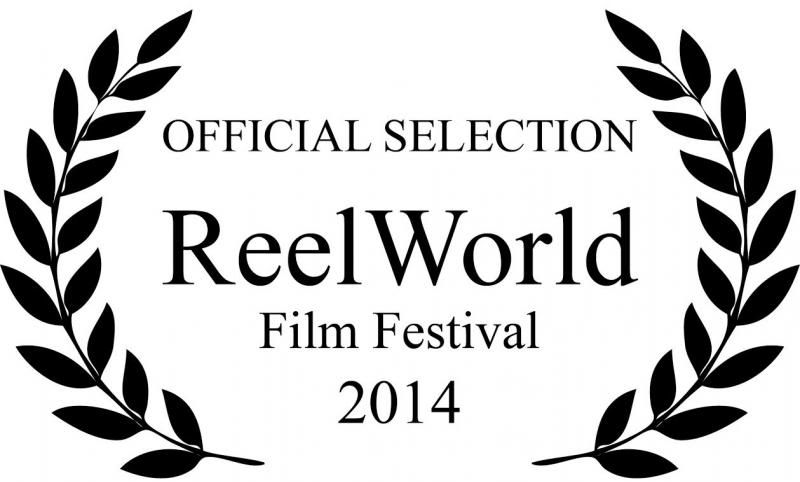 Us, Regardless - Behind The Scenes
I wrote this sucker! Other key folk are named and credited in the video so I'll leave it for you to read there. I gather the film itself should be going online later this month.
SEXUAL FRUSTRATION

People are still into "sex", right? I hope so, otherwise this episode will be a real dud…

—-

SHOP - MORE EPISODES -  RECOMMENDED LINKS -  FACEBOOK -  PODCASTS -  TWITTER

GOT AN OPINION? DROP US A LINE AT HANDFULOFMINUTES @ GMAIL . COM
Oh hey, a new Handful episode!

I vowed many moons ago to bring this project to 100 reviews and now I'm on the final lap for doing just that.

What will I do from #101 on? Definitely something more low-key, so I can produce more frequent videos and focus on the two aspects I've enjoyed most over the years - writing and fan interaction.



I'm happy to report that the fundrasier for a short film I wrote, Us, Regardless, has closed a comfy few dollars ahead of it's goal.

Jonathan Nathaniel will co-produce / co-star and the DoP will be Greg Winterton, both of whom worked on Eggs and Shawn (Greg also shot most of Sweet Fever).

Filming is set for the weekend of June 22nd and hopefully I'll be able to share the final product with you all soon after. 
Our successful IndieGoGo campaign didn't just pay for filming the first season finale of Sweet Fever, it reached a stretch goal allowing us to pay an artist to illustrate this mini-comic!

Drawn by Jeff Mclachlan and written by yours truly, this story takes place between episode five and the big finale.

It was a pleasure to make, especially for someone who worked at a comic book shop all through University, and I definitely want to try and line up some more work of this kind for the future.

Plus, maybe it'll inspire some Sweet Fever fanart? I know I'd love to see that!
One of the prizes in Sweet Fever's highly successful IndieGoGo campaign was for a lucky donor to get their face printed on a shirt to be worn in the season finale by the character of Sam (Tiffany Martin).

Having just filmed that episode this past weekend, I don't mind sharing a behind the scenes still of Tiffany wearing the final product as well as the original photograph and some alternate versions of the final design. So, here they are!

Photography, graphic and wardrobe design by yours truly.
It's always a treat when you find out one of your favourite authors shares a habit with you, so you can imagine my delight when I read Warren Ellis' post about how he likes to share bits of things he's reading over Instagram.

He "personally think[s] this should be a Thing People Do". I'm on it Warry, my man.

I can call him "Warry" because I'm 1/16th Warren Ellis. Just kidding, I can call him that on account of the familiarity bred by our never having interacted in any way whatsoever.
(Both front and back covers)

As 2012 drew to a close a major project I'd been helping my mother with was finished as well.

Using InDesign for the layout and Photoshop to tweak the many, many scanned images used in the book, I played the role of editor as my mother wrote this collection of stories she remembered being told by her father, my Grandad, about his experiences during World War II; first in the navy and then as one of the earliest British commandos.

My cousin Daniel was also instrumental as a researcher, finding many of the hard facts which helped ground the stories my mother related about her father's life not only during the war but before and a short way's after. We felt this was important in  maintaining the reality of these stories for future generations, lest they eventually feel more like fairy tales than history.

As you can imagine, this was a very personal project for me and while I was grateful for the experience in vanity publishing that I gained…it was the experience of seeing the final product that made me truly appreciative of my family, my grandfather's sacrifices and the profound experiences which life sometimes brings you.
It was, of course, very pleasing when all the hard work put into running the Sweet Fever IndieGoGo campaign, including creating the fundraiser video, paid off nicely near the end of 2012. A few further details can be read below from the original post I made on my stream of consciousness blog at the time.

igotopinions:
Thanks to some last minute donations and two more donations not run through IndieGoGo, we've just made our $3,200 stretch goal right as the fundraiser has ended!

So yes, this means that all donors get a five page mini-comic written by Oliver and drawn by the talented Lisa Collins. It will tell a whole new story so, in a way, the fundraiser has resulted in TWO episodes of Fever being produced!

Not too shabby folks, not too shabby.

As ever, Mark Zanin (the director/my collaborator) and I are super grateful to all of you kind people who've donated, told others and just plain watched our show.

We'll be a little quieter from here on out, but there will be updates along the way as we march towards filming the grand finale of Sweet Fever's first season!
SWEET FEVER INDIEGOGO VIDEO
Filmed on $0 with just a small crew and little equipment, I wrote and handled audio on this pitch video for the Sweet Fever fundraiser for the big season finale.

We hit our minimum funding goal in nine days, something I'm rather proud of, but we still can use more funding and we have some sweet stretch goals as well as perks so please do swing by and lend a hand!
Even if you don't have a dollar to spare, it's still super handy to use the Facebook and Twitter buttons underneath the video on the fundraiser page. Doing that helps spread awareness and ups the odds of us being featured on the IndieGoGo mainpage!
Recently I was commissioned by the new employment website CareerLeaf to write script blueprints for their animator in the creation of two videos riffing off the same idea - the day after the 2012 presidential election, one of two people will be looking for a new job!

Above is the Romney video and there is also an Obama animation. 
The website I originally wrote this article for seems to have died a horrible death, so here's my review of the Bedlam Pillow Fight Revue from earlier this year.
——-
REVUE REVIEW
Last March the Pillow Fight League went on indefinite hiatus, depriving Toronto of a reliable source of professional pillow fighting mayhem. Luckily, a new organization soon popped up to fill the void – The Bedlam All Girl Pillow Fight Revue. Their second event ever was held at Lee's Palace just this past Saturday and I checked it out with some friends.
There is definitely a bit of continuity from the PFL as one of the nights two hosts, Crystal Clear, used to be a championship fighter in the league under the name Charley Davidson. One of the referees also seemed to have come over from the PFL. But Bedlam was not just some clone with a new name and color scheme.
With Bedlam there is definitely more variety and an atmosphere that leans further towards a party than a sporting event. Other than the fights there was stand-up comedy, a raffle draw, burlesque performances and a magic act by Toronto standby, Mysterion. The first fifty people at the door even got loot bags with buttons, stickers, candy and little toy dinosaurs!
Compared to that other league, Bedlam fighters have much more specific looks. Each one has a clearly defined theme and costume with an appropriate name, such as Lynntendo the gamer geek or the pastry-themed Cookie Crumble. My favorite was easily El Capitán the pirate, who clearly had a lot of fun pulling some clever rolling techniques to evade and confuse her opponents.
There were some rough edges in the event, but those can easily be forgiven not only because of how new Bedlam is but because they seem to be trying really hard to experiment and come up with their own varied, exciting formula for a great night out. I know I'm going to be following their evolution and you can follow them too, through their Facebook group.
They're also hungry to recruit new fighters, so if you or a friend think you've got the right stuff then you can contact Bedlam at propaganda@bedlampillowfighting.com - they'll be having tryouts this Saturday, January 21st!
Oliver Brackenbury